Share
Iron Man Suit that i really wanted is should be portable..
Hard armor and well equipped with firearm.. The firearm
will equipped not so big because nowadays will go for
compact but highly powerful to destroy an enemy..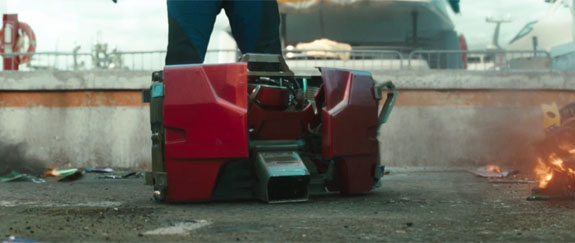 Portable as small briefcase is much more cooler and easy
to carry.. The armor is produced from star same material that
use to make the Thor hammer [Mjolnir] and it definitely
invulnerable..
The suit will equipped with a laser weapon that powerful
enough to cut a diamond.. The mask also equipped with
custom GPS system and i can assure it is not papago,
garmin or even google map.. HUHU.. Of all this i name
my suit MAK-KU 1 [beta]